Existing Infrastructure.
Actionable Insights.
Use Cases and Example Case Studies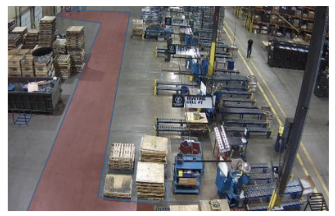 Loading / Unloading Times at your loading dock

How much time did that pallet with perishable goods spend in the loading zone?

How much time does it for the goods to go from assembly to packaging?

How much redundant time is spent walking?

Which loading bay takes the longest time?

All these and more without any new IoT devices or sensors
Predict the chances of your employee getting injured in the future with no wearables or sensors

Give proactive breaks for repeated movements and unsafe ergonomics

Predict unsafe areas in the facility with highest chances of accidents with near-miss detections

Prevent security risks like doors left open, tail-gating into the facility and inventory counting to alert for thefts without new sensors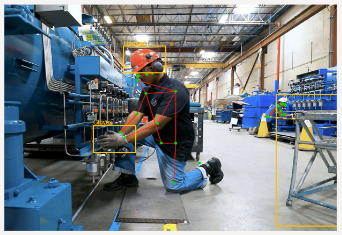 Instant alerts for forklift collisions with humans or objects without any sensors

Detect safety incidents like slips and falls, spills and non-compliance to personal protective equipment (Like hardhats, safety glasses, vests and more)

Get alerts on spills, blocked exits and walking pathways and unknown fallen objects

Perimeter breaches and unknown personnel in the facility

Unauthorized trucks and vehicles entering your facility

 
Responsible AI.
Risk Free.
On-Premise Data Secure Solution
Zero Facial or Identity recognition
Industry leading security certifications